Pupil Parliament
Woodlands Parliament 2020/2021 gives children the exciting opportunity to be a part of decision making here at Woodlands Primary School. Pupil Parliament representatives will gain experience in decision making, responsilbility and leadership, while developing their communication skills. Two pupils from each class, from Year 2 through to Year 6, will be elected by their fellow pupils to represent them and their voice. Their role will be to express the views and opinions of their peers in order to improve the running of our school and to play an active role in decision making here.
Members will meet* every half-term with Mrs Ellis to discuss important issues raised within school and to make a very real contribution to our school community. Each member will be given the responsibility for a subject, their role being to gather the thoughts and ideas of their peers about these subjects. The Pupil Parliament team will also share new ideas and vote on a number of school-related issues.
Previous Pupil Parliament projects have included creating exciting outdoor projects for children to complete, as well as meeting the local MP to discuss his role within the wider community. Additionally, members are also responsible for calculating weekly house points earned by each class. The results are then announced to the school each week with much anticipation! Members relish the opportunity to become a greater part of school life and enjoy making their voices heard at Woodlands Primary School.
*Due to the current COVID related restrictions, Pupil Parliament meetings will take place in year group bubbles this year. Some sessions may even take place electronically. However, Pupil Parliament will remain as engaging and as rewarding as ever.
Drum roll please for our 2020-2021 class representatives...
2ES - Edward and Annabella
3PB - Eve and Isla
3DR - Polly and Dexter
4LD - Neve and Phoebe
4EM - Seth and Ffion
4MG - Chloe and Sam
5OH - Isabelle and Mason
5RO - Matthew and Darcy
6PB - Jack and Elsie
6LT - Lexie-May and Joel
6IM - Lily-Mo and Heath
Christmas Toy Appeal: Pupil Parliament would like to say a massive thank you to everyone who kindly donated to our toy appeal this December! We have been overwhelmed with the response and how generous people have been. Every single toy, book and selection box will make a huge difference to vulnerable children in Ellesmere Port this Christmas. Pupil Parliament wanted to show the children of Ellesmere Port that they care, and they have done just that! Thank you for your support, it is very much appreciated.
Red Nose Day
A huge thank you to everyone for joining us in raising money for Red Nose Day on Friday 19th March! It was fabulous to see so many superheroes, hear so many jokes and see so many smiles on our mega mission this year to celebrate the power of humour. Have a look at the photos below to see what fun we had!
You raised an incredible £613.02 for Red Nose Day 2021!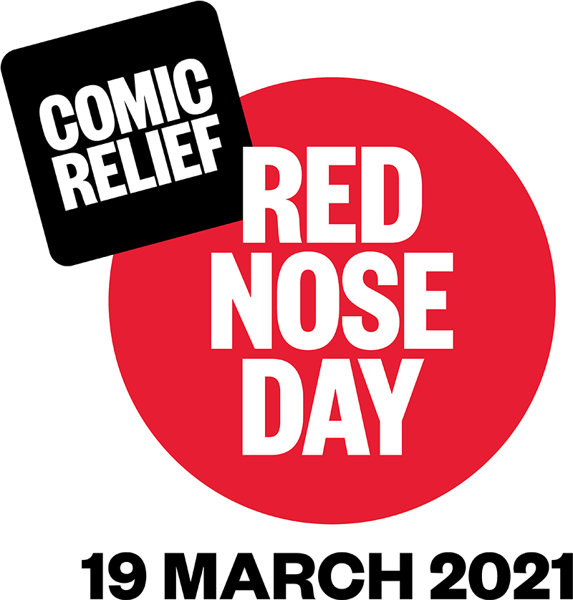 Menu shake-up coming soon!
Pupil Parliament have been on a very exciting and special May mission. We all know how important a good lunch is so who could possibly be better placed to decide on the new school dinner menu than the children themselves? Pupil Parliament had the very important job of explaining all of the new dinner options for September to their classes. With much anticipation, the children listened carefully to all of the lunch options and voted for their top choices. With so many new and delicious dishes on offer it really wasn't an easy task! Ffion and Seth then emailed the winning choices over to Miss Bell who is now busy working with Kellee in the kitchen to make sure that our new Woodlands lunch menu will be ready for September 2021. We know it will be worth the wait! Thank you everyone for your votes and to Pupil Parliament for leading this mega meal mission.