Year 5 2018-2019
Mr Bull Class 16
Hi, I am Mr Bull and I have now been working at Woodlands Primary School for 4 years. I am currently leader of Year 5 and PE Coordinator.

I am extremely passionate about PE and cannot wait to develop many more opportunities for the children to get active and experience success in a variety of Sports. I particularly enjoy Maths, and I am looking forward to developing and challenging the children in year 5.

Outside of school, I am a devoted father to my 3-year-old daughter Eloise and I enjoy spending time as a family, visiting the Zoo and taking day trips out.

I am really looking forward to getting to know you all more and having a fantastic year with you.

Miss Williams Class 17
Hi! I am Miss Williams and I am very excited to be teaching in year 5 this year.

My favourite lesson is Literacy and love to use drama in as many lessons as possible.

I enjoy going to the cinema, meeting up with friends and playing with my nephew and niece.

I can't wait to learn about all of you, and help you to meet your potential and reach your dreams.

I am very happy to be your teacher next year and can't wait to make memories with you all!

Mr Jenner Class 18
Welcome to Class 18 in Year 5!

Hi, I'm Mr Jenner and I am in my second year at Woodlands. I'm extremely excited to be teaching Year 5 for the 2018/19 school year.

My favourite subjects are maths and history and I am looking forward to exploring what you know in these subjects and learning a lot more together.

Coming from Wales I have a great passion for rugby and believe in the core values integrity, passion, solidarity, discipline and respect. I play rugby locally, most Saturdays and also try to ensure I watch as many games involving my hometown club Scarlets and Wales. During the holidays, I enjoy returning home to visit my mum and family in South Wales.

I believe everyone can achieve and that together we can succeed. I am excited to meet and learn more about you all.


"What You Lack In Talent Can Be Made Up With Desire, Hustle And Giving 110% All The Time."- Don Zimmer

Welcome back Year 5!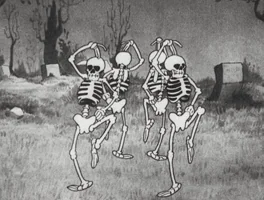 We hope everyone enjoyed a fun but safe half term celebrating Halloween.
We have an exciting half term planned ahead, with lots of fun and exciting lessons for all the children to enjoy.
Our topic for the Autumn term is CASTLES
After visiting Conwy Castle to look at its magnificent and intriguing features up close and emerge ourselves in its history last term, we will be further looking in to the kings that commisioned these giant builds and the architects, whose job it was to create them. Alongside this, we will be designing and making our own weapons used to destroy the thick castle walls and creating our own coat of arms to show the children's individual traits and characteristics.
In Literacy, we are studying the imaginative and creative Lost Happy Endings by Carol Ann Duffy.
The Lost Happy Endings is a magical tale about what happens when, one night, a wicked witch steals the happy endings to bedtime stories. It is up to Jub, the keeper of the happy endings, to save the day and ensure sweet dreams everywhere.
We are looking forward to our lantern walk in November, where we hope to excite and inspire the children and parents about our book this half term. Information about this will be coming out very soon.
In Autumn Term 2, our mastery keys will be:
• Using expanded noun phrases to convey complicated information concisely
• Describing settings, characters and atmosphere
• Integrating dialogue to convey character and advance the action
• Using inverted commas and other punctuation to punctuate direct speech
In Autumn Term 2, we will be focusing on:
Finding multiples, factors and prime numbers
Finding squared and cubed numbers
Multiplying and dividing numbers
Area and Perimeter
Statistics
We have recently launched ROCKSTARS maths to help children with their timetables. So far, the children have really enjoyed watching their ROCK STATUS grow and challenging other classes. Every child in the year has been given their own username and password. This term, it is really important that all children have a firm understanding of mental multiplication and division and it would really help to encourage this at home.
Each day, remember to bring your reading diary and a water bottle.
Please make sure that you bring the following items in your P.E kits:
A white t-shirt, black shorts, pumps and socks!
You will also need plain, dark coloured jogging bottoms, a jumper or hoody and outdoor trainers, as our wonderful weather can be very unpredictable!
Please make sure all items are clearly labelled in a named sports bag to help children look after their clothes.
Class 16 - Monday and Friday
Class 17 - Tuesday and Wednesday
Class 18 - Tuesday and Wednesday
Try to be punctual and start the day the right way as classroom doors open at 8:40.

All homework will be given out on Friday to be returned by the following Wednesday.
Maths and Literacy
Each week, you will receive maths and literacy homework based on current learning. If you struggle or need help with any of the work given please seek your teacher for advice prior to the due date.
Reading
At least once a week in school, you will read with an adult in guided reading sessions. At home, we encourage you to read a further three times and record each read in your reading record with a comment about what you have read. You can also ask an adult at home to write a comment as well as their signature for the comments you have written.
Times Tables
All children must know all times tables up to twelve by the end of the year, which we will also learn and check in class.
Spellings
For each child, there will also be set spellings to be learnt each week.
Common exception words can also be found in the back of children's reading records which we have studied in class and must now be committed to memory.
Topic
When we begin a new topic, you will have the opportunity to research this subject before it has begun so you are ready for your learning.
Some websites to help you at home:
http://nrich.maths.org/frontpage
http://www.topmarks.co.uk/Interactive.aspx?cat=20
http://www.talk4writing.co.uk/
https://ttrockstars.com/
Files to Download
Year 5: News items
There are no News items to display
Year 5: Blog items
There are no blog items to display
Year 5: Display Work items
There are no Display Work items to display