Year 4 2020 - 2021
Mrs Dutton 4LD
I have been teaching at Woodlands Primary School since September 2013, and lead our Year 3/4 team. I am passionate about teaching all subjects, but I really enjoy teaching Literacy, exploring different narratives and writing imaginatively and creatively. I lead reading across our whole school, and love to plan exciting activities to promote reading and inspire and motivate children to share in stories. When children reach the top of the reading chart or strive for 5, it makes my heart sing!
When not in school, I can usually be found running round after my two children, reading them stories or baking yummy treats in the kitchen.
My motto is 'Shoot for the moon, even if you miss you'll land among the stars!'
Miss Gittins 4MG
Hi! I am Miss Gittins and this year I am teaching 4MG. I am so looking forward to tackling all of the challenges of Year 4 with such a wonderful class!
This is my second year of teaching at Woodlands and I am enjoying every second of it. I am now Modern Foreign Languages lead for the school and I'm looking forward to raising the profile of the French language across KS2.

Since last year I have taken up running and I am really enjoying it! I hope to complete a 10k run before the end of the year to raise money for an MND charity.
I still enjoy taking long walks with my dog Monty and reading whenever I get the chance.

I hope to see you around school!

Miss Gittins
Mrs Megginson 4EM
Welcome to Year 4!

Hi! I am Mrs Megginson and I will be working in Year 4 with Mrs Ellis this year. I have been a teacher at Woodlands for 3 years and I love my job. I will be your teacher on Wednesdays, Thursdays and Fridays.

Outside of school I like to spend time with my family and friends. We love to load up the cars and go off on camping adventures together. This year we will be camping in The Cotswolds for the first time. I am a big music fan and enjoy going to concerts and festivals. I wish I could play an instrument but unfortunately I can't yet.

I am thrilled to be part of the Y4 team and we already have lots of exciting ideas and plans in place for you. I know we will have a great year together!
I want our classroom to be a busy, happy place and I can't wait for our class to get started on a new adventure.
Mrs Ellis 4EM
I am Mrs Ellis and I am very excited to be your Year 4 teacher! Being a teacher is the best job in the world as children are full of energy, questions and fun. I have been teaching at Woodlands Primary School for the past 10 years now and I am very happy to be part of the fabulous Year 4 team this year.

I know we will have a lot of fun learning together and there is so much I am already looking forward to! Teaching literacy is my passion. I love to explore new characters and exciting settings in our class to bring books to life so that we are inspired to write with creativity and imagination.

When I am not in school, I enjoy going on family days out with my two young girls, Lucy and Sophie. You're most likely to find me in my pink wellies chasing my children around Delamere Forest while searching for the Gruffalo, enjoying a mint chocolate chip ice cream at the Ice Cream Farm or playing table tennis.

I am truly looking forward to being your teacher this year. I am certain that with effort, hard work, encouragement and self-belief your dreams and aspirations will come true.
Remember, 'Winning doesn't always mean being first. Winning means you're doing better than you've done before!'
Dream, Believe, Achieve.
Welcome to Y4!
Summer 2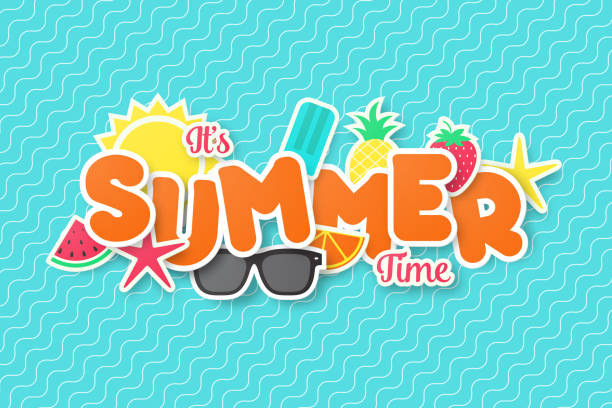 Literacy....
During Summer 2, we will be exploring the narrative, 'Blue John' by Berlie Doherty.
In this story, the Queen of Darkness lives deep underground beneath a mountain with her child, Blue John, a boy she made from the blue of the glacier and the hot yellow light of the sun. Blue John is forbidden to leave his mother's side, but the lure of the light above is too strong. When a singing, dancing girl comes to the caves, Blue John must make a choice between darkness and light.
At the end of this unit, we will write a letter in role as an expert containing an explanation about cave formation.
Mastery Targets for Summer 2
Build a rich and varied vocabulary and an increasing range of sentence structures.

Use a variety of verb forms correctly and consistently, including the progressive and the present perfect forms.

Use paragraphs to organise information and ideas around a theme.
Maths....
In Maths this term, we will;
- exploring decimals - tenths and hundreths
- writing, comparing and ordering decimals
- rounding decimals
- investigating properties of shape including identifying angles and turns
In Year 4, we aim to support our children in knowing their times tables up to 12 x 12 off by heart. Please support your children using TTrockstars and URBrainy to achieve this with us.
https://urbrainy.com/mtc/test
Topic.... - 'Natural World'
In this unit of work, we will build on our prior knowledge of physical geography from our previous study of volcanoes. At the end of the unit, our children will be able to tell you where earthquakes and tsunamis occur, explain why earthquakes, tsunamis and tidal waves happen, provide instructions of how to keep safe during an earthquake and investigate and compare strength of earthquakes.
To begin with, the children will:
· recap their knowledge of the earth's structure
Following this, the children will:
· investigate tectonic plates and how they move
· investigate how earthquakes happen
· create buildings, using modelling clay, which will be tested in earthquake situations – which ones will survive?
· plot the world's earthquake hotspots and tectonic boundaries on a world map. The children will discuss the main areas affected (Pacific Ocean, mid-Atlantic Ocean, West coast of North & South Americas, Indonesia) and learn that many occur in seas and oceans.
· examine what it feels like to experience an earthquake and what actions should be taken to keep safe during them. Children will take part in an earthquake drill.
· explore how earthquakes are measured using seismographs measure
· investigate why tsunamis occur, with a focus on the 2004 earthquake in the Indian Ocean.
Files to Download
Year 4: News items
There are no News items to display
Year 4: Blog items
There are no blog items to display
Year 4: Display Work items
There are no Display Work items to display
Year 4: Events items
There are no Events items to display