Year 4 2018-2019
Mrs Ellis Class 13
Mrs Ellis is thrilled to be part of the Year 4 team this year! She has worked at Woodlands School for the past 8 years. Her passion lies within Literacy and bringing books to life for children so that they become keen readers. In her spare time she enjoys baking cakes with her two young daughters and going for family walks in the woods. The muddier the better!
Mrs Megginson Class 13
Welcome to Class 13 in Year 4!

I am Mrs Megginson and this is my second year at Woodlands. I have been a teacher in the local area for over 20 years and I love my job. Each child brings something unique to our class and it is a joy to find out who they are and what they think.

I am thrilled to part of the Y4 team this year and I will work hard to make sure you achieve to your full potential. We will have plenty of fun too!

Outside of school I like to spend time with my family and friends. We love to load up the cars and go off on camping adventures together. I am a big music fan and enjoy going to concerts and festivals.

Mrs O'Hara Class 14
Mrs O'Hara has been part of the Year 4 team at Woodlands for five years now. She is passionate about leading Science and making it fun, engaging and practical for all learners. Mrs O'Hara will be leading Going for Gold across Key Stage 2 she is very excited about the fun activities that are planned for this year! When she is not in school, she is usually reading her kindle with a coffee, baking delicious treats or doing some shopping at Cheshire Oaks. She is very excited for this year and cannot wait to get to know you all and help you to be the best you can be!
Miss Harper Class 15
This will be Miss Harper's fifth year here at Woodlands! She has a passion for literacy and loves writing and reading all types of genres. Miss Harper particularly enjoys the story mapping we do to learn different texts as a class. She is also a specialist maths teacher and enjoys supporting her children with their maths!
Outside of school Miss Harper enjoys travelling, especially to Cornwall, spending time with family and friends and playing with her pug, Rosie.
In Class 15 we believe that you can do anything if you put the effort and commitment into achieving it. In Y4 you will face many new and exciting challenges, but rest assured that with mutual respect, trust and fun we will make this your best year at Woodlands yet!
Welcome to Y4!
Welcome back after a lovely break over Christmas and the New Year! We have a lot of exciting things ready for this term and can't wait to get started.
Our topic for this term is ...
Egyptians
Literacy
This half term, we will be looking at Zeraffa Giraffa by Diane Hoffmeyer.
This is the astonishing true story of Zeraffa, a giraffe who was sent from Egypt to France as a gift in 1837. A brave, young boy takes care of Zeraffa on her epic journey to Paris where she is the first giraffe ever seen! Everyone falls in love with Zeraffa.
This story is accompanied by beautiful illustrations, which we will be making the most of throughout the half-term. To begin the unit, we will be building rich vocabulary using the illustrations and looking at the skill of paragraphing to write a letter to Charles X. Thrpughout the half-term, we will be buiding up our skills to plan and write a persuasive guide for visiting Zeraffa at the Jardin des Plantes in Paris.
Literacy: Mastery keys – Spring 1
Each half-term we focus on a range of targets and we work hard to master them and use them in our writing. This half-term we will be focusing on the following:
• Building an increasing range of sentence structures
• Using simple organisational devices such as headings and sub-headings
• Use past and present tenses correctly and consistently
Our on-going targets are:
• Using full stops, capital letters, exclamation marks, question marks, commas and apostrophes correctly
• Group related ideas into paragraphs.
• Using commas after fronted adverbials
• Use conjunctions to express time, place and cause
In the Spring term, we will be looking at:
Perimeter

Multiplication

Division
Practise your times tables at home by logging into Times Tables Rockstars and seeing how many facts you can remember!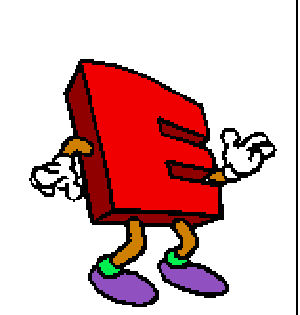 Please make sure that you bring the following items in your P.E kits:
A white t-shirt, black shorts, pumps and socks!
You will also need plain, dark coloured jogging bottoms, a jumper or hoody and outdoor trainers, as our wonderful weather can be very unpredictable!
Please make sure all items are clearly labelled in a named sports bag to help children look after their clothes.
Year 4 children will have P.E on a Wednesday and Friday.
This term Class 14 will have continue swimming on a Tuesday which will be in place of their Friday PE session.
Class 15 will begin their sessions will begin on Tuesday 22nd January for 8 weeks at the EPSV. More information can be found in the school office or from the class teacher.
Each week, the children will come home with a maths homework which is related to what we have been doing in school.They will also have spellings and sentence work to complete. It will be set on a Friday and due for the following Wednesday.
All children have a copy of the year 3/4 spellings at the front and back of the book to display the end of year expectation.
If you have any questions about the homework, please do not hesitate to come in and ask your child's teacher.
Files to Download
Year 4: News items
There are no News items to display
Year 4: Blog items
There are no blog items to display
Year 4: Display Work items
There are no Display Work items to display
Year 4: Events items
There are no Events items to display