Year 6 2022 - 2023
Mrs O'Hara 6RO
Hi! I am Mrs O'Hara and I have been working at Woodlands Primary School for nine years now. Like you, I am moving into Year 6 and am very excited. In school, I mentor University students who want to become teachers and also support Early Career Teachers through their new journey. I have lots of exciting topics ready for you to learn this year including, 'World War 2' and 'Early Civilisation.' I also enjoy reading and history as these were my favourite subjects when I was at school.

When I am not in school, I am usually reading a good book on my kindle with a coffee and cake, running around after my three lovely nephews or doing some shopping at Cheshire Oaks! I also like to spend as much time as I can visiting my family and friends.

I am very excited to be your Year 6 teacher and cannot wait to have lots of fun learning together and helping you to blossom into the best you can be!
Miss Shepherd 6BS
Hello I'm Miss Shepherd and I'm extremely excited to be your Year 6 teacher at Woodlands Primary School next year! I will be entering my second year at Woodlands and I am extremely excited to be moving up with some familiar faces as well as meeting all the new children in my class.

In Year 6, there are lots of exciting things to look forward to and, other than the core subjects, we will be working on topics such as: The Ancient Greeks (one of my favourites), Early Islamic Civilization and World War 2.

When I am not in school I enjoy spending time with my family, friends and my three dogs Cleo, Lottie and Mila. I love listening to music and going to concerts of my favourite artists as well as going on long walks with the dogs, who tend to get very muddy!

I am passionate about all things art related and history as these were some my favourite subjects I studied. We are going to work hard but at the same time I'm sure we will have an enjoyable year together. I cannot wait to see you all in September :)! Bring it on 6BS!
Miss Tyrer 6LT
Welcome to 6LT - your final year at Woodlands Primary School!

Hello everyone! I am Miss Tyrer, and I am delighted to be entering my 7th year of teaching at Woodlands. I cannot wait to spend another year as part of such an exciting and creative school, and I am thrilled to be continuing my journey as a Year 6 teacher and as a phase leader for Year 5 and Year 6.

I have a real passion for Maths, and I am incredibly proud to be Maths subject leader at Woodlands. Even though I found the subject a challenge when I was at school, I love teaching children to become confident mathematicians, able to apply their understanding of mathematical concepts to challenging problems. I also wonder how many children in 6LT can beat my TTRockstars speed this year!

When I am not in school, I am often busy renovating my very first home which I bought last July (and is still very much work in progress!), and trying to stop my pet cat – Hugo – from destroying the place! I also really enjoy going to concerts, and spending time with family and friends.

I believe that in order to succeed it is vital to work as a team and support one another through all of the exciting challenges a new year can bring. I cannot wait to get to know you all better and learn all about your hopes, dreams and aspirations!
Welcome to Year 6!
SPRING TERM 2
Our history topic this term is the Early Islamic Civilization!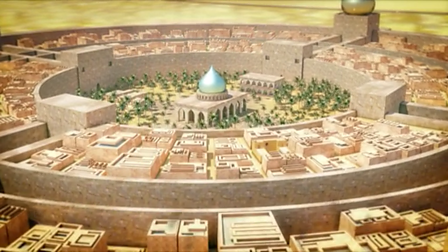 This half term, we will continue to develop our understanding of early Islamic Civilizations. In this topic, children will be introduced to the legacies left behind by those from early Islamic Civilizations. They will learn about some of the differences in way of life between citizens of Baghdad and London around 900 AD. They will also research influential figures who undertook challenges and made fascinating discoveries, such as Ibn Battuta and Caliph Al-Mansur. We will build on our historical enquiry skills by investigating valid historical questions and examining the reliability of sources.
In Literacy this term, our focus text is, 'When the War Came' by Nicola Davies.
One day, a little girl goes to school, unaware that while she is there, her school will be bombed, and her town turned to rubble. Frightened, she runs away: down roads and over fields and mountains, in buses and on a boat that almost sinks, until she reaches a new country. Even there, she cannot escape war: it is in her heart, and in the eyes of the people in the new country that turn away.
Worse, when the little girl finds a school, the teacher sends her away because there isn't a chair for her to sit on. Yet, a little boy finds her, frightened and alone, to tell her that he has found her a chair for her to sit on at school, inspiring other children to bring chairs so that everyone has a place to sit.
Mastery Keys
* Use a variety of verb forms used correctly and consistently including the progressive and the present perfect form
* Use a wider range of devices to build cohesion
* Use organisational and presentational devices to structure text
* Use colons to mark boundaries between independent clauses
* Use semi-colons to mark boundaries between independent clauses
In guided reading this half term, we will be reading, 'The Explorer' by Katherine Rundell
From his seat in the tiny aeroplane, Fred watches as the mysteries of the Amazon jungle pass by below him. He has always dreamed of becoming an explorer, of making history and of reading his name amongst the lists of great discoveries. If only he could land and look about him.
As the plane crashes into the canopy, Fred is suddenly left without a choice. He and the three other children may be alive, but the jungle is a vast, untamed place. With no hope of rescue, the chance of getting home feels impossibly small.
Except, it seems, someone has been there before them …
Mastery Keys
Draw inferences (inferring characters' feelings, thoughts and motives from their actions) and justify inferences with evidence

Evaluate authors' language choice, including figurative language

Identify how language, structure and presentation contribute to meaning


This half-term, we will be completing the following units: ratio and algebra
Our mastery targets for our ratio unit are:
1. Compare two quantities and express it as a ratio
2. Investigate the relationship between fractions and ratio
3. Use ratio to calculate missing numbers
4. Find the scaling factor of similar shapes
5. Solve ratio and proportion problems
Our mastery targets for our algebra unit are:
1. Use simple formula
2. Generate and describe linear number sequences
3. Express missing number problems algebraically
4. Find pairs of numbers that satisfy an equation with two unknowns
5. Find the number of possibilities of combinations of two variables

Year 6 will have P.E and COJO's on Thursdays and Fridays.
The P.E units this half term will be tennis and problem solving (outdoor activities).
Please ensure children have a weather-appropriate kit for these P.E. days, which includes a white top and black/navy joggers/shorts. Both PE sessions may take place outside for this half term, so it may be best for children to wear an outdoor kit for both lessons.
Files to Download
Year 6: Events items
There are no Events items to display