Year 3 2022 - 2023
Mrs Dutton 3/4LD
I have been teaching at Woodlands Primary School since September 2013, and lead our Year 3/4 team. I am passionate about teaching all subjects, but I really enjoy teaching English, exploring different narratives and writing imaginatively and creatively. I lead English across our whole school, and love to plan exciting activities to promote reading at Woodlands. When children reach the top of the reading chart or strive for 5, it makes my heart sing!
When not in school, I can usually be found running around after my two children or my dog, Bertie. I love reading stories with my children or baking yummy treats in the kitchen.
My motto is 'Shoot for the moon, even if you miss you'll land among the stars!'
Miss Roberts 3DR
Hi! I am Miss Roberts, and this will be my fifth year teaching at Woodlands Primary School. I
am so excited for another fantastic year at such a supportive school.
I am passionate about teaching all subjects but I particularly enjoy physical education, and I
am very proud of leading the subject and all things sport across the school. I believe that
physical activity should be at the heart of all learning to support out personal and academic
development.
When I am not in school, I like to keep myself busy with exercise and going on long
countryside walks. I also enjoy travelling to new cities and countries, and spending time with
my family and friends.
I can't wait to continue our learning journey together next year and learn about everyone's
hopes and dreams. It is going to be a very exciting year!
Mr Barnes 3PB
Hello everyone! I am Mr Barnes and I have been working at Woodlands Primary School for 16 years across EYFS, Key Stage 1 and Key Stage 2.
I am passionate about the Arts and have led a number of whole school art projects since starting at Woodlands. One of the most successful projects was the one based on the impact of palm oil on animals in Sumatra. It was in association with Chester Zoo and the school looked amazing when completed. The children produced work of such a high standard and more importantly, understood how important it is to look out for products using sustainable palm oil ingredients.
Outside of school, I have two children, Mia, 16 and Charlie who is 14. I enjoy running, cycling, football and most of all, being with my family. I cannot wait to learn more about you, and discover what your passions, hopes and dreams are!
I am very excited to be your new teacher and I cannot wait to help you to be the best you can be!
Welcome to Y3!
Spring 1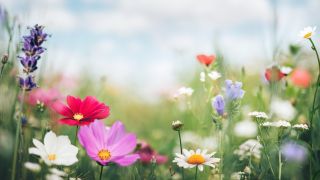 English..
During this half term, we will be exploring the narrative, 'Escape from Pompeii' by Christina Balit. We will travel back in time to the days of the Roman Empire and join Tranio, the son of an actor, and his friend Livia, the baker's daughter, in witnessing the eruption of Mount Vesuvius in AD79. Tranio, like most Roman boys, likes to watch whatever is going on: tradesmen selling their goods, ships unloading their exotic cargoes, politicians making speeches in the forum. However, one hot August day, a very different scene unfolds. The ground begins to shake, the sky to darken. People run gasping for air. Heading for the harbor, Tranio and his friend Livia hide on a boat and witness one of the most terrifying moments in recorded history-the eruption of Mount Vesuvius and the destruction of their beloved city, Pompeii.
At the end of this unit of work, we will write the story from the point of view of one of the children.
Our Mastery Targets for Spring 1 are:
to use present and past tenses correctly and consistently including the progressive form and the present perfect form

to begin to group related ideas into paragraphs

to use inverted commas to punctuate direct speech(using dialogue to show relationship between characters)
Maths...
In maths this half term, our mastery targets for multiplication and division are;
to explore multiples of 10

to multiply a 2-digit number by a 1-digit number with no exchange

to multiply a 2-digit number by a 1-digit number with exchange

to divide a 2-digit number by a 1-digit number with no exchange

Divide a 2-digit number by a 1-digit number using flexible partitioning

Divide a 2-digit number by a 1-digit number with remainders

explore scaling
In Year 3, we aim to grow our times tables knowledge by learning our 3,4,6 and 8 times tables off by heart. We will practise these alongside our 2s,5s and 10s which we learnt in Year 2. Please support your children with their recall. You may wish to use TTrockstars and URBrainy.
https://urbrainy.com/mtc/test
PE Days
In year 3, our PE days for this half term are Tuesdays and Wednesdays. Please come into school in your PE kit on those days. For our outdoor session on a Wednesday, please wear appropriate clothing depending on the weather. We will go outside in all weathers!
Our PE topics for this half term are Dance and Football.
Files to Download
Year 3: Events items
There are no Events items to display